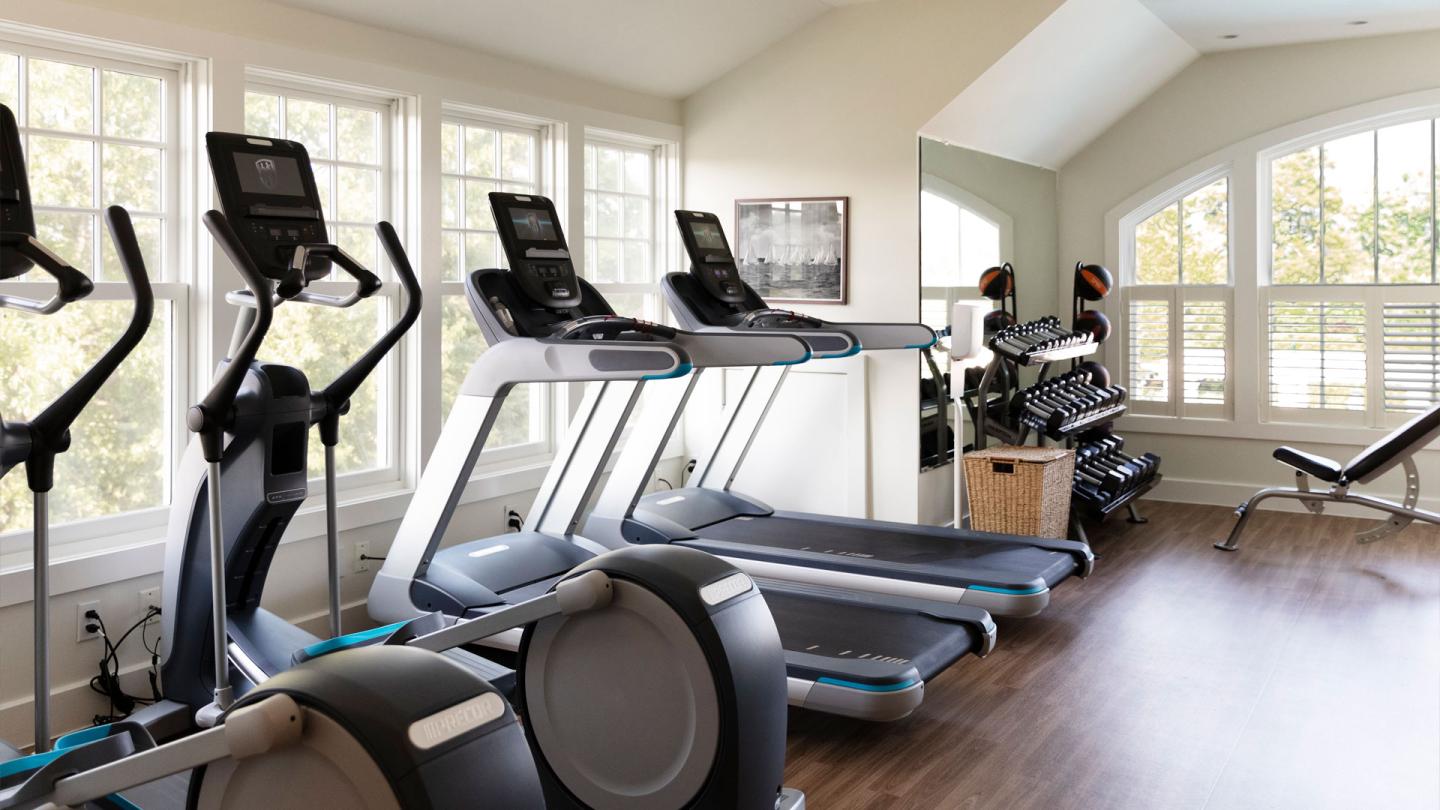 Get in a strength or cardio workout with our extensive set of free weights plus state of the art equipment from Precor, Cybex and TRX. If you cycle, bring your shoes for spin class or a ride on our Peloton bike.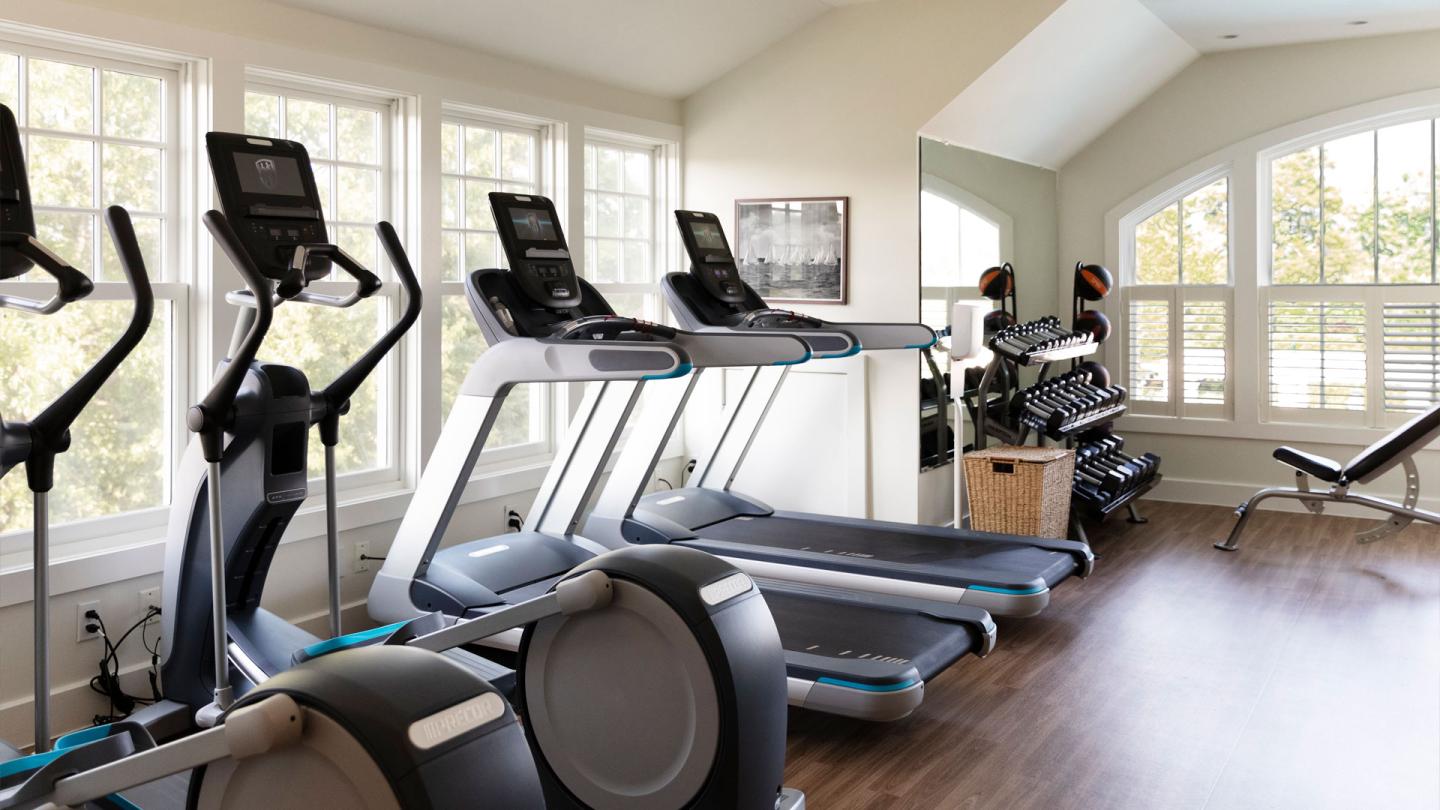 Continue your fitness routine during your stay in our Fitness Cardio and Strength Facility, available daily with 24-hour access with your room key. The center features the latest generation of Precor, Cybex, and TRX equipment, as well as a Peloton bike. The fitness room is located on the second floor of the Spa.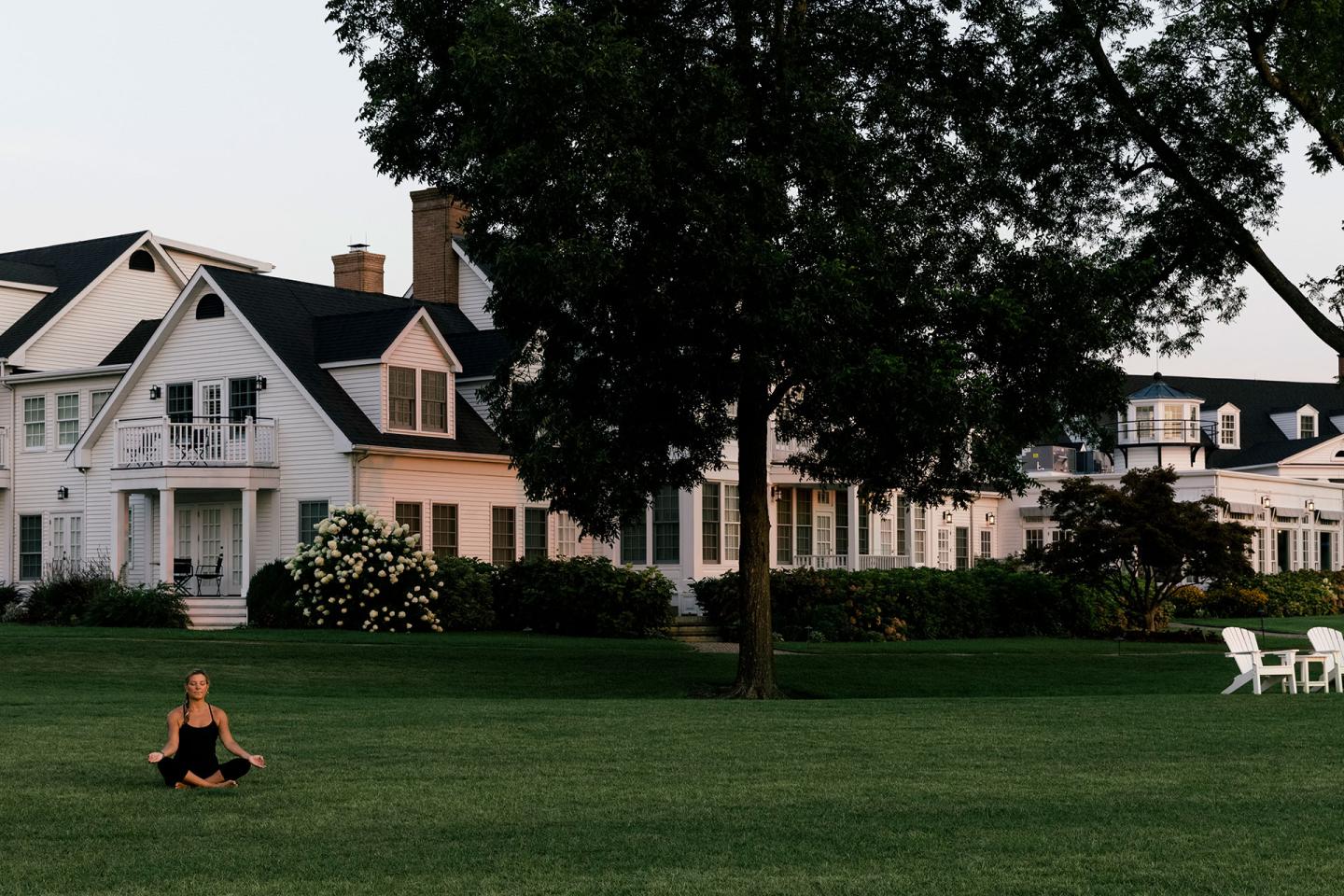 Enjoy Active Stretch on the Pointe or morning Yoga on the lawn by the Miles River. A variety of classes and activities are offered during your stay!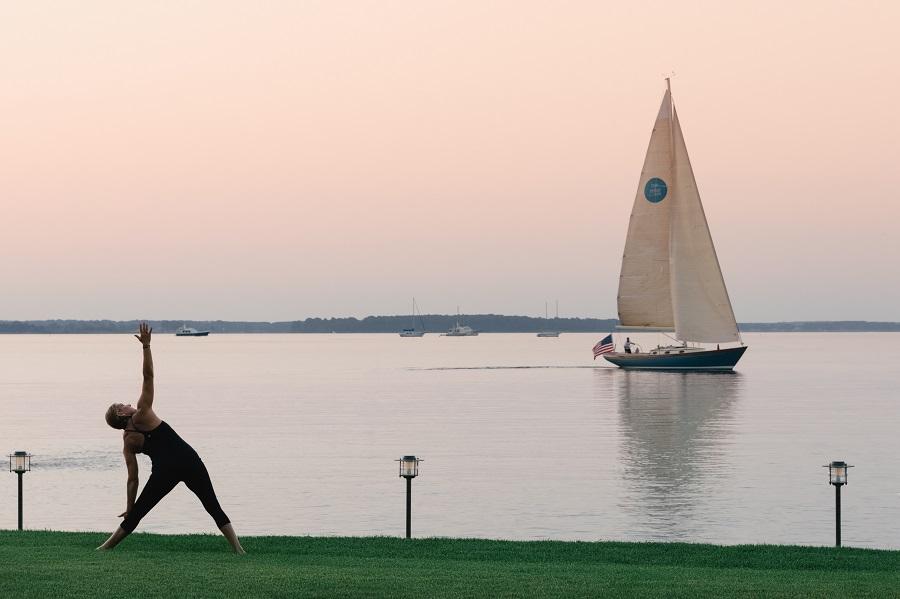 Fitness Classes
There are different classes and experiences every day of the week.
For class schedules and sign up, call: 443.258.2228
Active Stretch
A comprehensive stretching of all the major muscle groups of the body, while guiding through a fluid movement sequence designed to lubricate joints and promote good blood flow. Active stretch is a nice combination of yoga, Pilates, sports, and more. Dynamic Stretch is based off martial arts and Chinese medicine.
Balance Strength
Loss of balance can often be due to prolonged misalignment of muscles and bones. Learn and practice several exercises that gently restore stability and centeredness, thus improving your overall wellness and quality of life body.
Body in Motion
This class brings together the power of movement with stability, flexibility, and strength. Focus on alignment, breath, release, and mindful movement, resulting in a flowing and fun class that stretches and strengthens to bring balance to body and mind.
Chi Gung
"Age Reversal" exercises were developed to acquire strength, gracefulness, and agility, based on the awareness that there is a "Life Energy" (chi) flowing through our bodies. Chi-gung combines flexibility with stress reduction exercises; it helps with joints and improves the immune system.
Meditation Breathing
Join us for meditation and meditative breathing. Learn at least two methods for achieving inner peace and tranquility while discovering the benefits that result from cultivating your inner climate.
Spin Express
This energetic cardio class full of motivational coaching is suitable for all levels.
Tone & Tighten
This is a well-rounded workout uses different mini resist-a-balls to your own body weight and is designed to define and tone your body, gaining more extension and flexion for perfect position and support.
Yoga
A perfect yoga flow, designed to improve the health, performance, and mental acuity of individuals. It blends balance, strength, stamina, and flexibility.