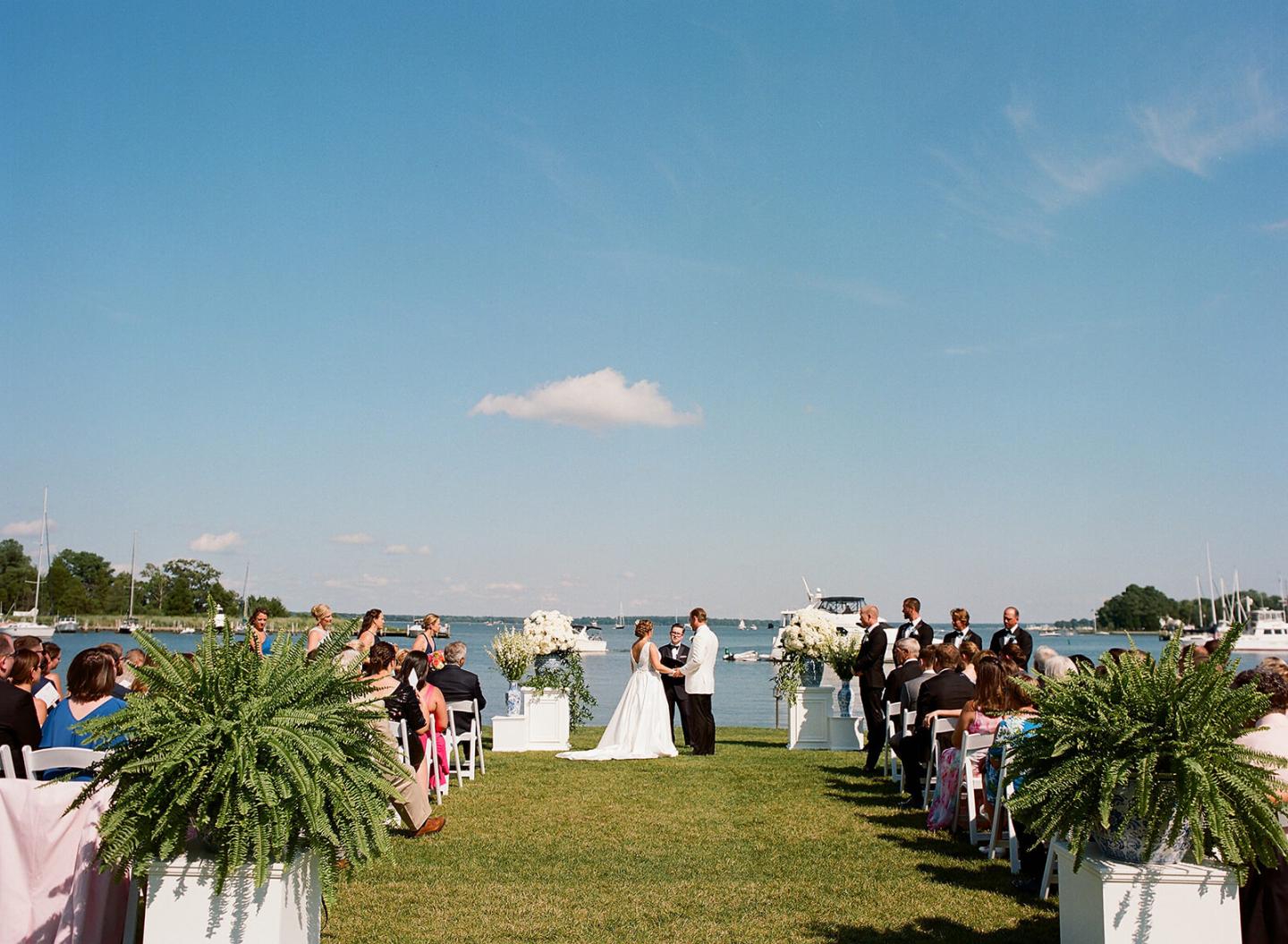 From intimate indoor ceremonies to expansive tented extravaganzas, the venues at Inn at Perry Cabin can handle just about any wedding or reception. When you contact our wedding experts, they'll help you to find the perfect space for the wedding you've been dreaming of.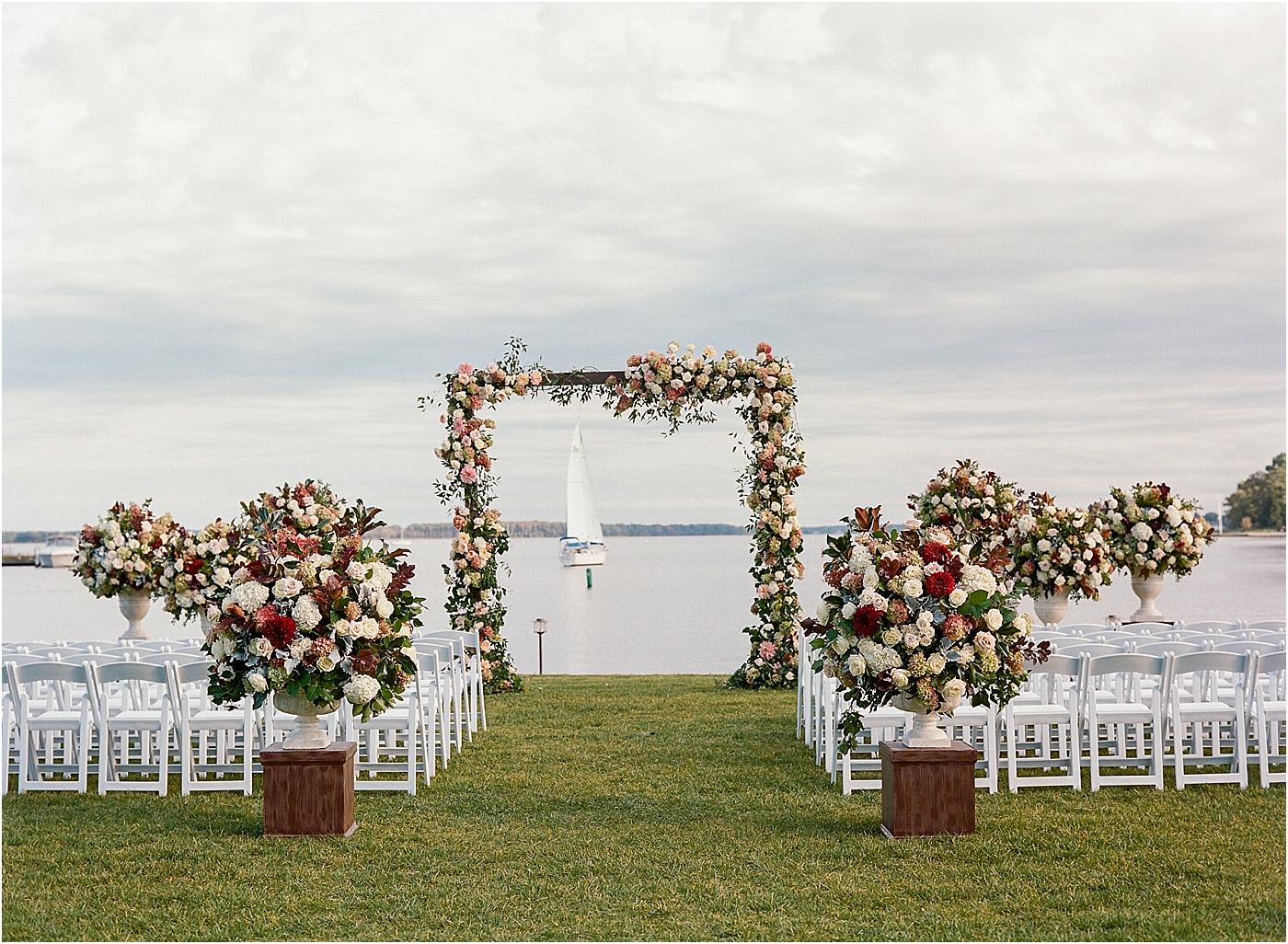 Waterfront Ceremonies
Brides and grooms from around the world flock to Inn at Perry Cabin to get married on The Point, overlooking the Miles River, a ceremony location with a capacity of 250 guests.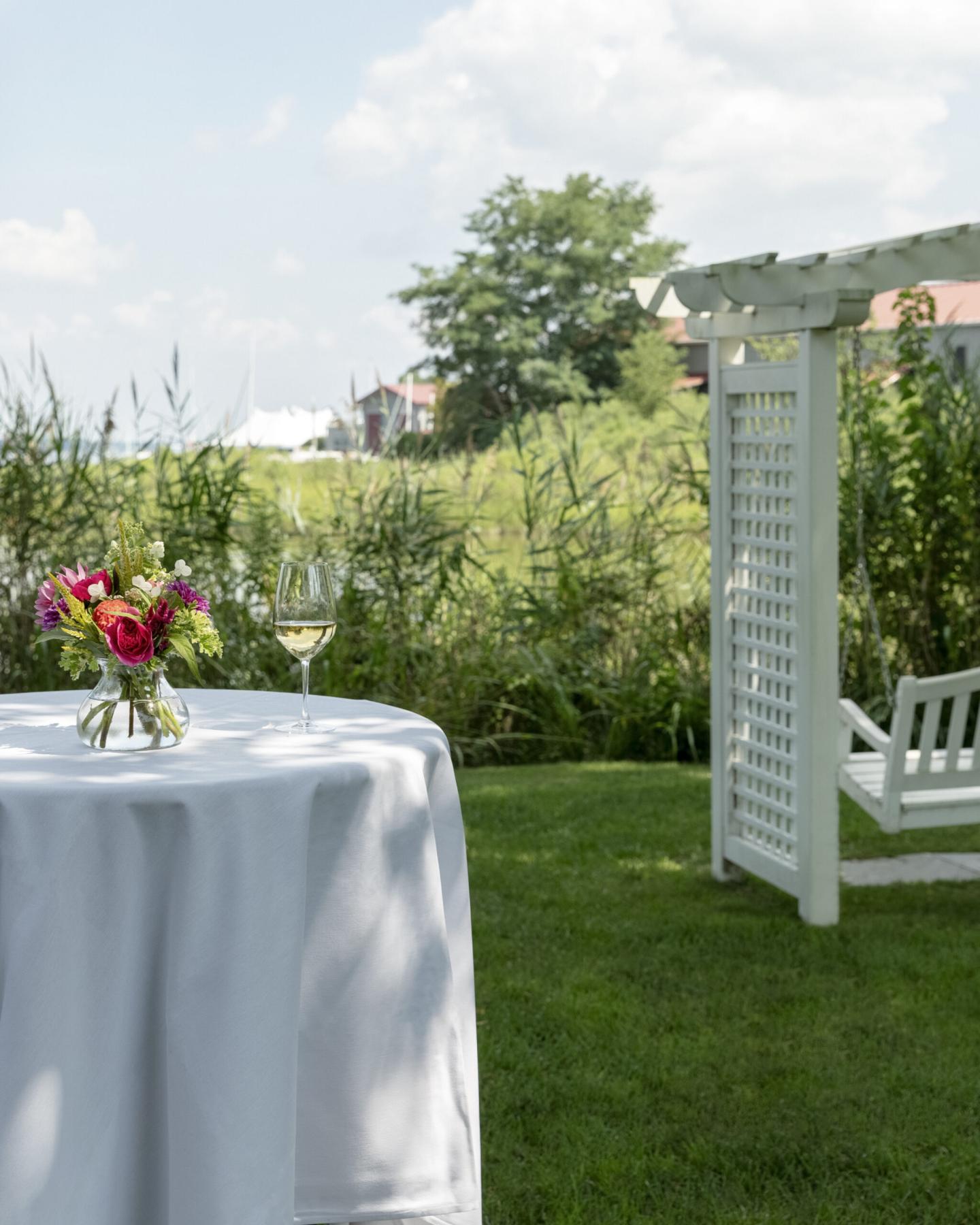 Cocktail Hours
Larger wedding parties often opt to have their cocktail hour on The Wetlands, an outdoor space with a capacity of 250 guests. Smaller parties often choose the Miles View Terrace, a patio space with space for up to 150 guests.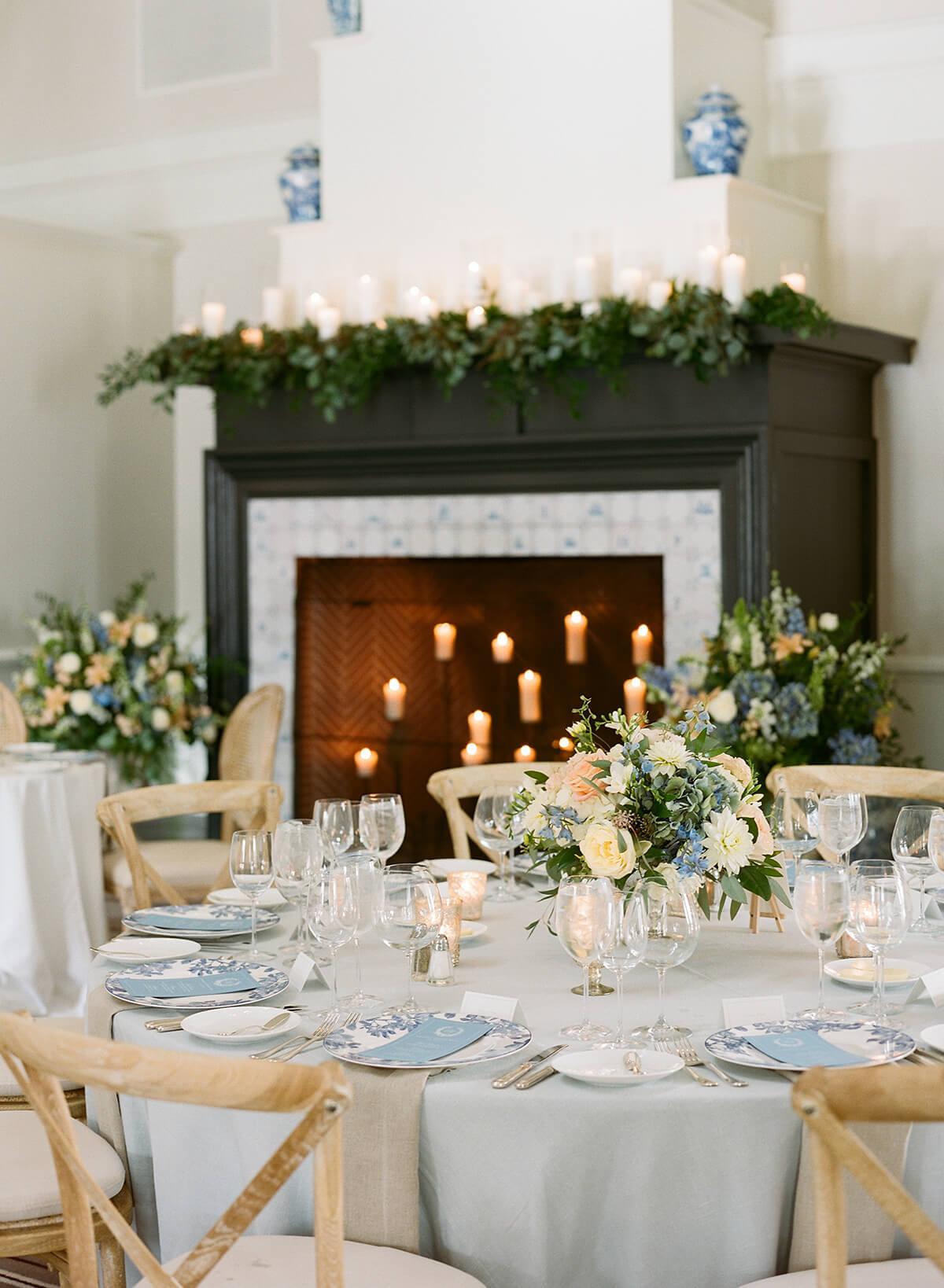 Indoor Elegance
For indoor functions, parties often choose the Commodore Ballroom, which seats up to 80 guests and has cocktail capacity for up to 150. More intimate weddings may prefer the Miles Room, a venue with a 20-guest capacity.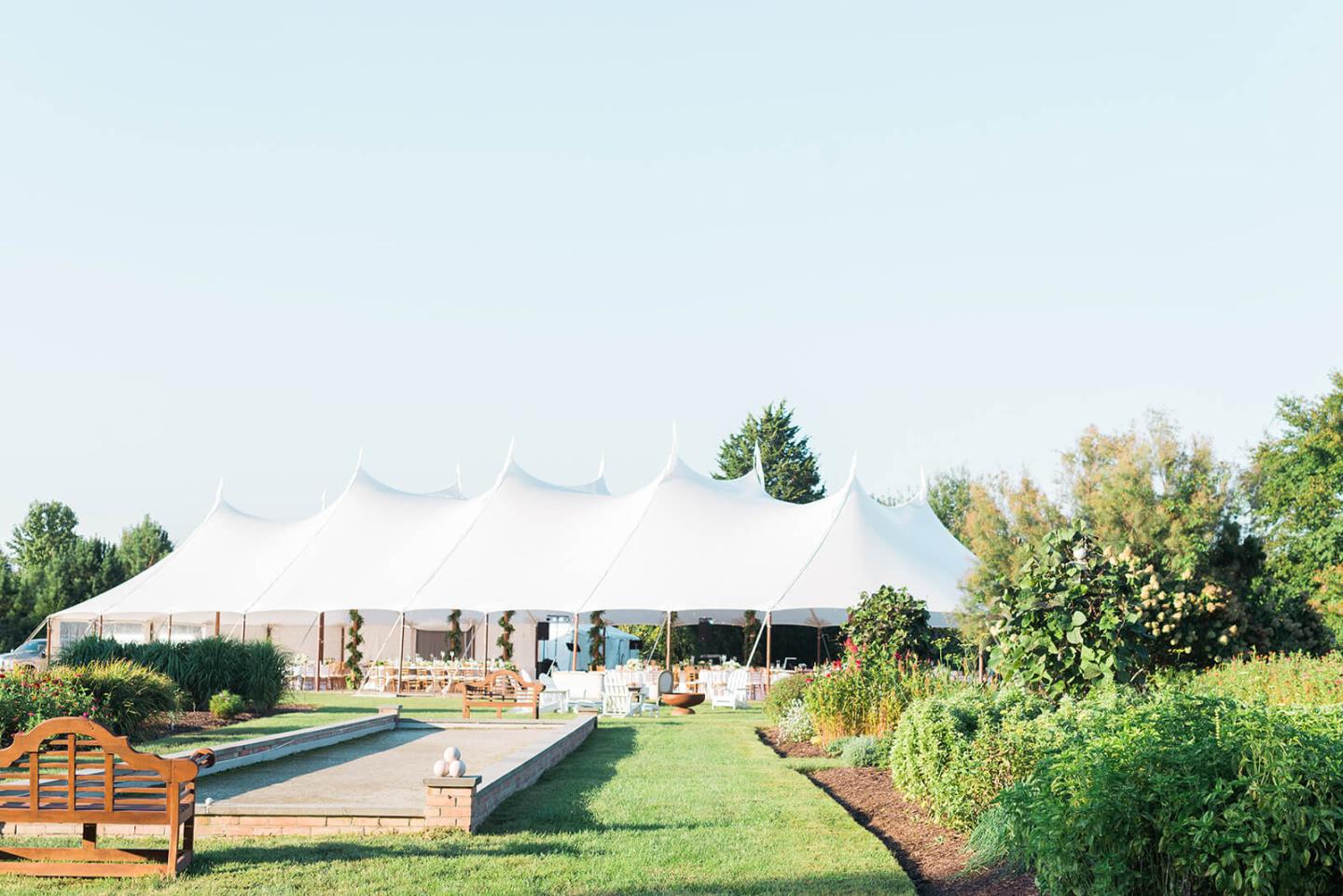 Tented Receptions
For expansive tented weddings and receptions, we usually advise brides and grooms to choose the Linden Lawn, large enough to accommodate a reception of up to 250 guests.
Dream Your Perfect Day
Our wedding team can work with you or your planner to craft the perfect wedding celebration. From venues and food, to activities for your guests — our staff are experts in everything the Inn and the region has to offer.
Photos on this page by Kimberly Denn and Kate Headley.