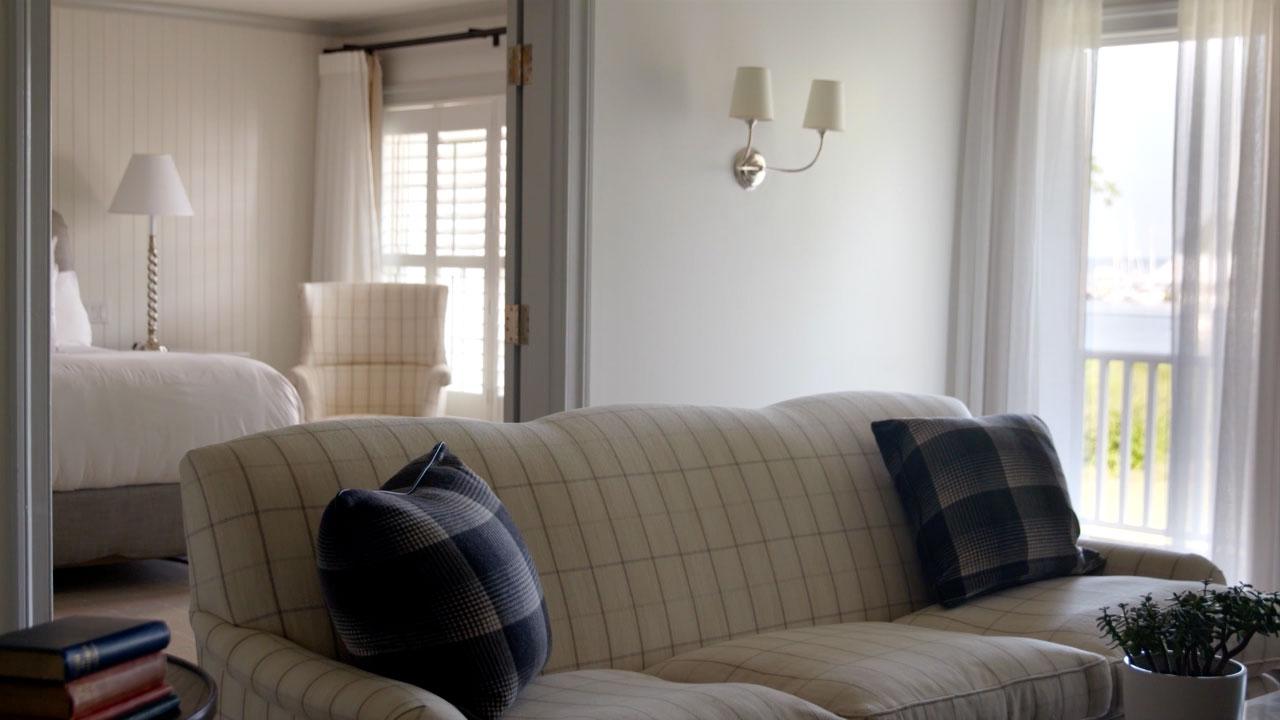 Your Private Cove On The Eastern Shore
Check-In 4 PM | Check-Out 11 AM
RESERVATION HOURS
Monday - Friday 8:30 AM - 7 PM
Saturday - Sunday 9 AM - 5 PM
At Inn at Perry Cabin, we understand that pets are family too! We designated rooms on the ground floor with direct outdoor access to cater to the comfort and needs of your pet.
The rooms and suites of Inn at Perry Cabin have all the charm and character you'd expect from a hotel that came to life just after the War of 1812. We've added on a bit since then and made some updates here and there, but the essence of the original...
Get more room to unwind and soak up the beauty of the Eastern Shore. Sink into sumptuous armchairs in the comfort of your own living area. Relax as you look out over our sweeping grounds or let your mind wander with the gentle current of the Miles...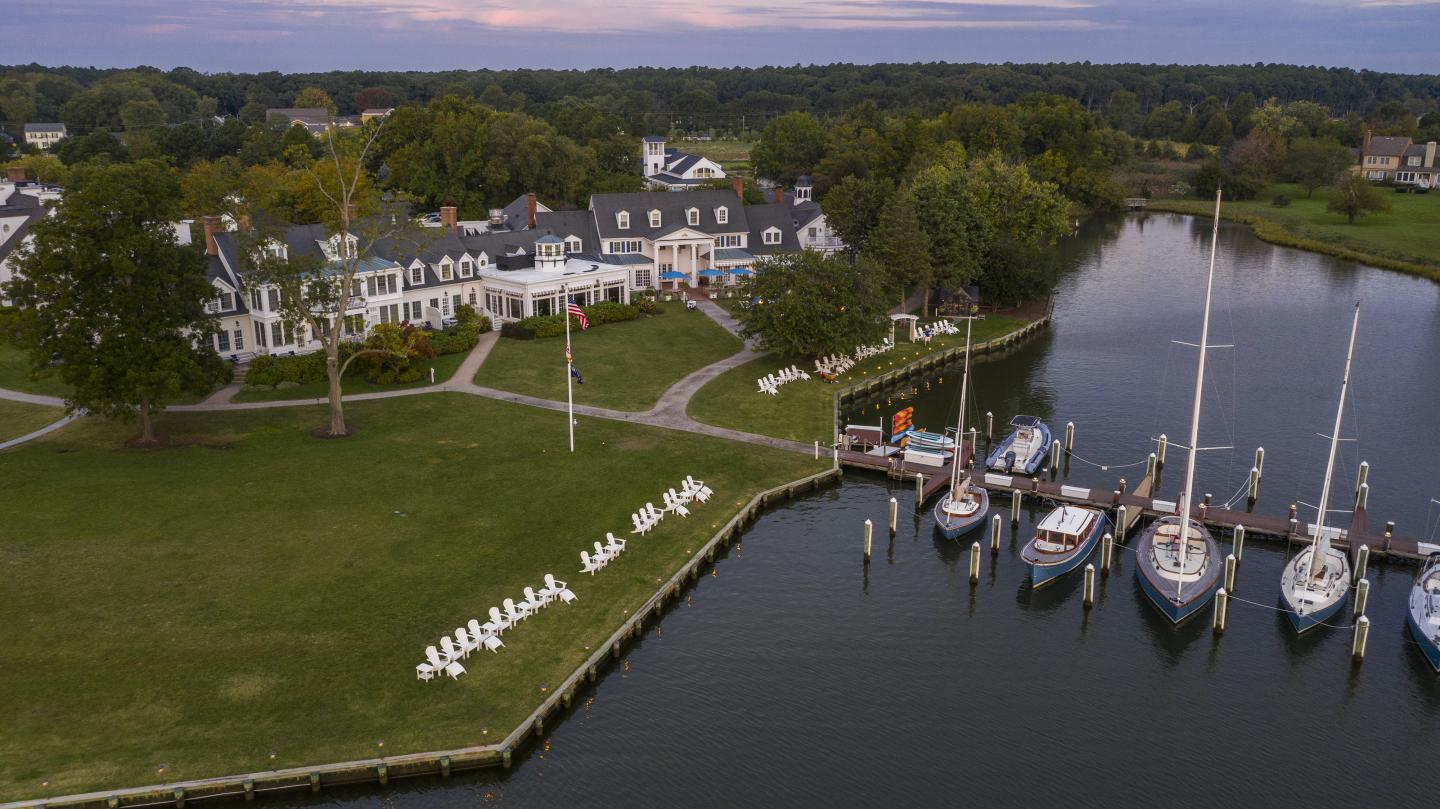 Reserve Your Stay on Maryland's Eastern Shore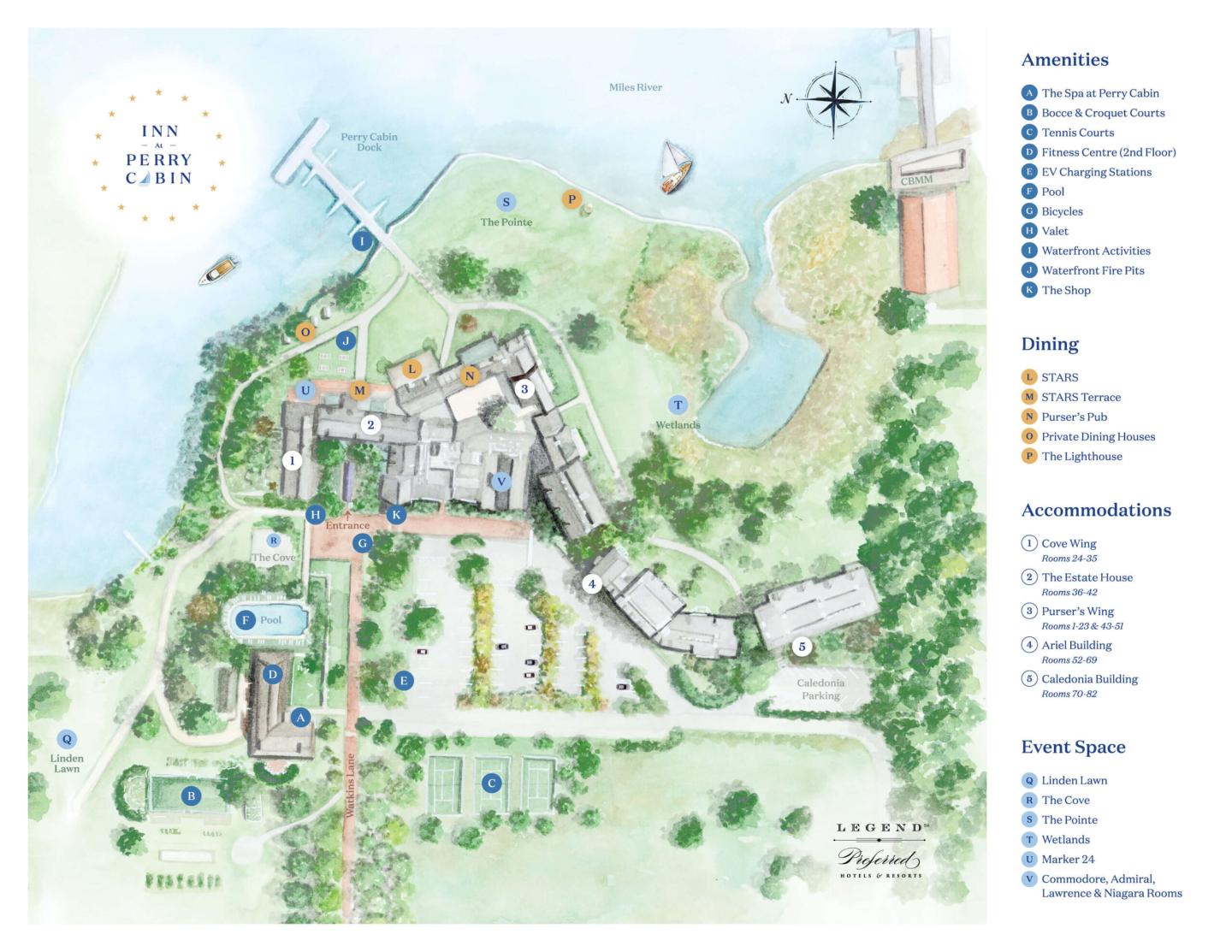 Resort Map
Find your way around or browse all of the incredible activities we have to offer within the resort