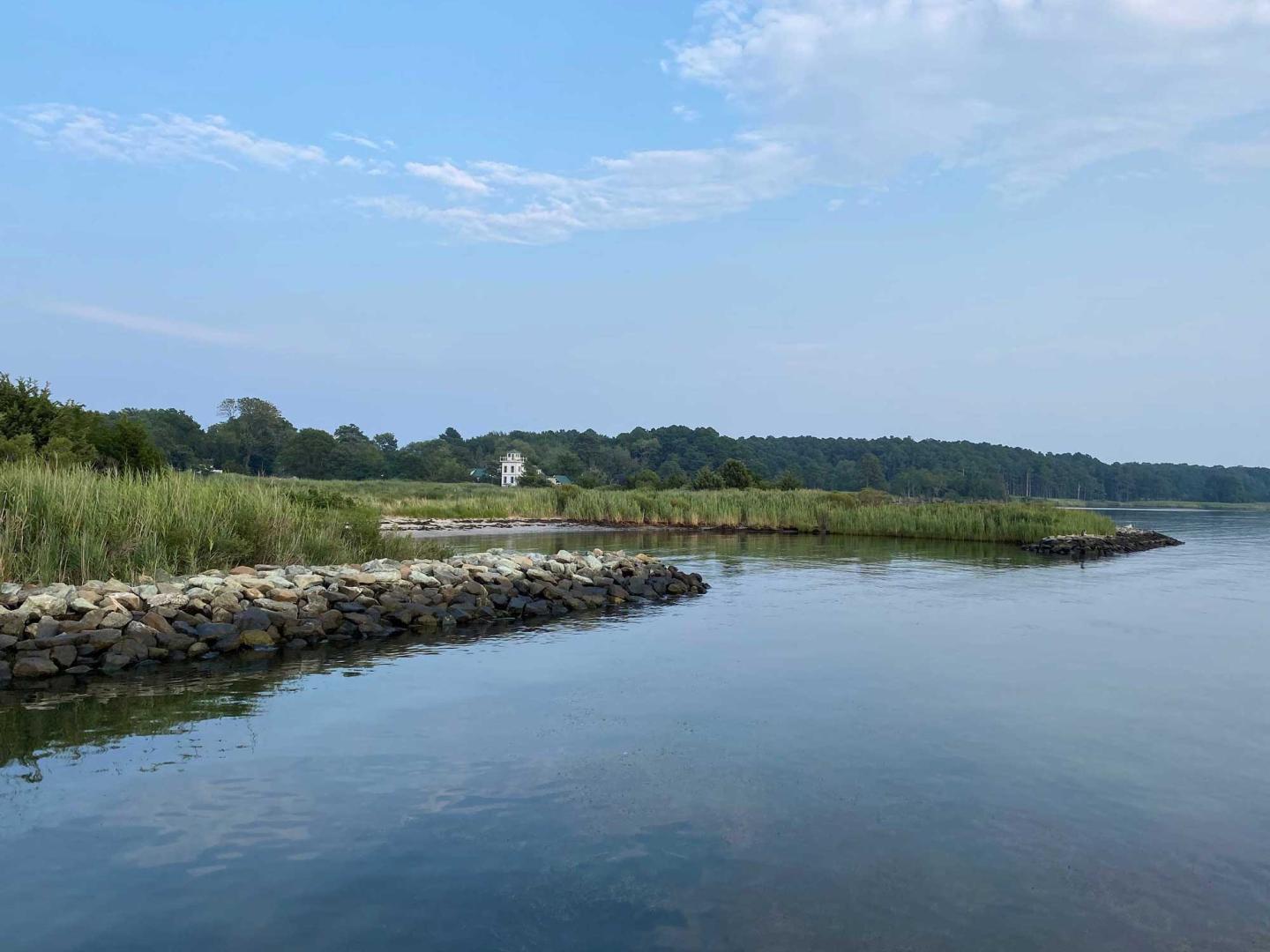 Loved By Locals: Claiborne Landing
Less than 5 miles west of St. Michaels and Inn at Perry Cabin is the small town of Claiborne. With a population less than 200, it is easy to overlook, however, there is more to it than meets the eye.
Like the other towns in Talbot County, Claiborne has a rich history. In 1867, the town of "Old Claiborne" as it is now known was established on Tilghman Creek as support for the nearby Tunis sawmill. An oyster company, boatyard, and two steamboat wharves soon followed, and the sawmill was expanded into Claiborne. There were plans to create a community in "Old Claiborne", but those failed.
Located on a point that enters the mouth of the Eastern Bay, Claiborne was an ideal spot for ferry and railroad transportation. In 1886, a ferry and railroad service between Claiborne and the town of Bay Ridge, on the Western Shore, was approved. With the influx of travelers, members of the Tunis, Lowe, Seth, and Cockey families planned a resort community called Bay City. Bay City or "New Claiborne" never developed, but the ferries and railroad line remained extremely important. Travelers from the Western Shore could cross the Chesapeake Bay to Claiborne and continue to the beaches of Ocean City. The connection across the Chesapeake Bay was equally important to the local community. It provided an opportunity to send grain, lumber, and seafood to larger city markets, and allowed for new and desired commodities to return.
In 1952, ferry services were discontinued after the completion of the Chesapeake Bay Bridge. Today, remnants of the town's history can be found at Claiborne Landing, including parts of the ferry wharf, pier, and jetty.
Locals from surrounding towns love to make the trip down the offbeat path to the landing. What attracts them? The pier is known as a prime fishing spot, birdwatchers are intrigued by the ample waterfowl that flock to the wetlands, those looking for a quiet and scenic place to read a book enjoy the small beach located in the cove (accessible only by the few steps down from the parking lot that lead to a sandy trail through the tall grasses). The landing is also a popular spot for kiteboarding, an extreme sport that uses a large kite powered by wind to pull the rider across the water. If you are lucky, you might get to enjoy a show!
The main attraction, however, are the incredible sunsets. Make the short drive or bike ride from Inn at Perry Cabin and witness the true beauty of the Bay – you will not be disappointed!