Executive Chef Gregory Wiener Shares Notes from the Garden
Twenty years ago, I was just out of culinary school I was working for a chef at a country club. I really looked up to him and thought the world of his talents. I dreamed of the day that I would know as much as he did. He taught me a simple honey mustard recipe that I still use to this day.
Honey mustard is a condiment I always have in my pantry and refrigerator. The combination of spicy and sharp mustard with sweet and floral honey is absolutely fantastic. I've developed recipes to use this delicious ingredient in just about every way possible.
You can buy prepared honey mustard, of course, but why when you can make a more delicious one on your own, Just combine your favorite mustards, with about half as much honey and the secret ingredient, Heinz 57. Mix, and taste!
You can add more mustard or honey until it tastes perfect to you. Cover and store in the fridge for a week or so, if it lasts that long! Honey mustard is the perfect condiment for crab cakes, brushing it on chicken before grilling it, add to fishing as a sauce or spreading it on a sandwich.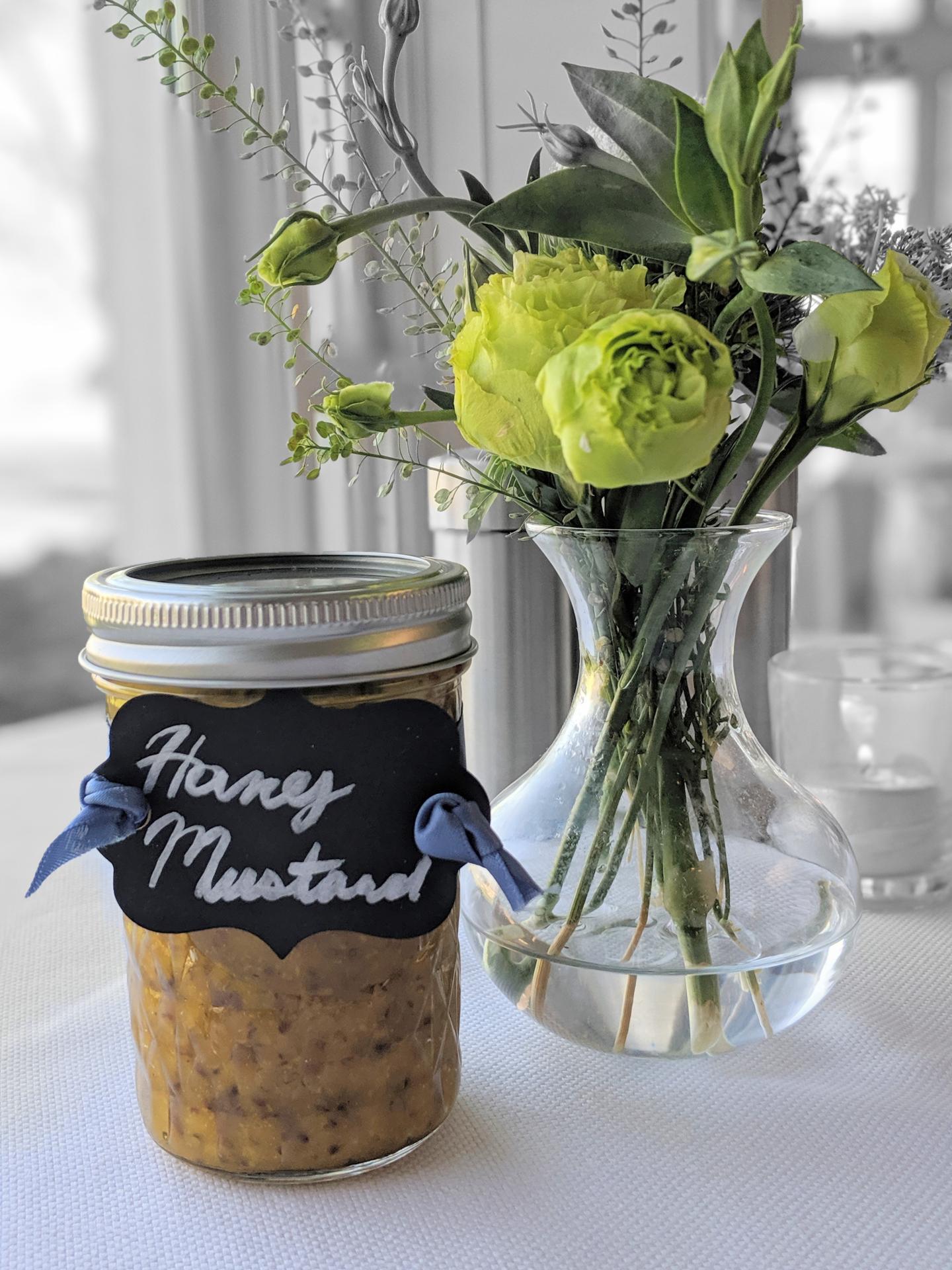 Honey Mustard
½ Cup Yellow Mustard
½ Cup Dijon Mustard
½ Cup Whole Grain Mustard
¾ Cup Honey – We use our Honey from our own hives
½ Cup Heinz 57
Combine all ingredients into stainless steel bowl. Whisk well. Pour into mason jar or container with a lid. Label and Date. Enjoy.
Happy cooking!
Gregory James