What Makes St. Michaels So Special?
When asked "what to do in Maryland," many of the same landmark novelties come to mind: eating crabs, catching the rays in Ocean City, day trips to the aquarium in Baltimore, or visiting museums in nearby Washington D.C. Now, what if you were to narrow down your destination even further: "what to do on the Eastern Shore?"
History buffs can explore the deep-rooted history of Harriet Tubman and the Underground Railroad. The fishing enthusiast could spend a lifetime navigating the scenic waterways of the Chesapeake Bay and over 600 miles of tidal shoreline in Talbot County (more than any other county in the United States!). The true culinarian could take the trip to Smith Island, home of the famous namesake cake. Right in the middle of the Eastern Shore, between the big city hustle and bustle and the crowds at the Atlantic beaches is a tranquil site that includes something for everyone: St. Michaels.
Life on the Shore is often referred to as "low and slow"
This certainly holds true in St. Michaels; the speed limits are slow, traffic lights don't exist, and the town of just over 1,000 residents sits just 10' above sea level! This kind of relaxing environment will also lower something else: your stress level. Being only 80 minutes from Baltimore/Washington International Airport, St. Michaels is easily accessible by car for a quick day trip, a weekend getaway or a longer stay to really take advantage of the calm our charming seaport town brings to all who visit.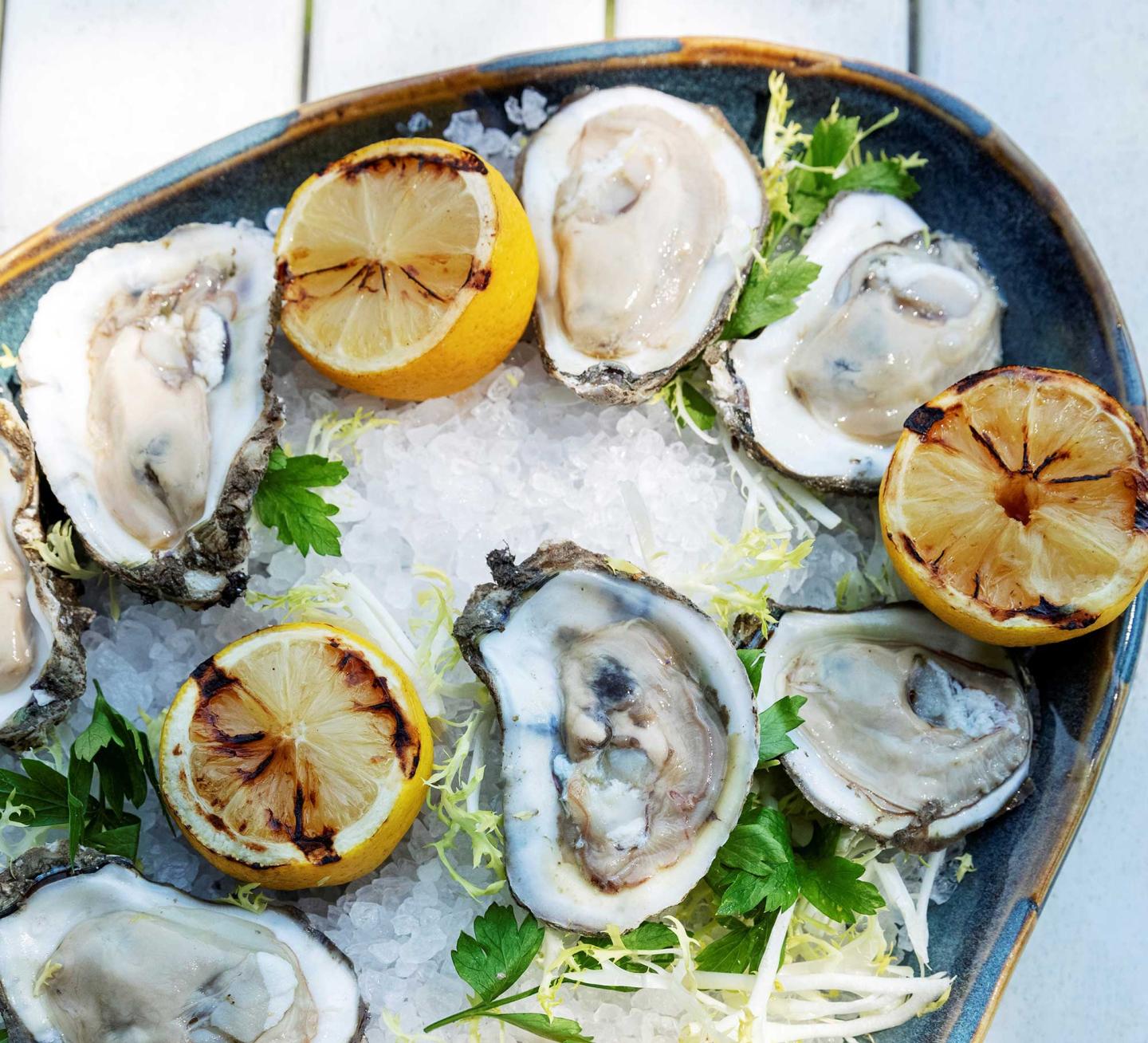 St. Michaels became known as "The Town that Fooled the British" during the War of 1812.
Residents had been warned of an incoming cannon attack, so they darked their homes and hoisted lanterns into the trees. This caused the British to overshoot the town, striking just one house, which still stands today and is known as "Cannonball House." Before this, the town was a trading post for tobacco farmers and trappers dating back to the early 1600s and is steeped in rich history around every corner.
In present day, the town has attracted talented restaurateurs and chefs, various independently owned boutiques and shops, and amazing art galleries and museums, to include the Chesapeake Bay Maritime Museum, founded in 1965. This iconic non-profit educational organization has a sprawling campus that includes a floating fleet of historic boats, 12 exhibition buildings, and breathtaking views of the Miles River and St. Michaels Harbor. Complete with touch tanks and a fishing boat for pretend play, every generation can enjoy the fun!
Enjoy a stroll down Talbot Street
The main street through St. Michaels, Talbot Street, can be easily explored by bicycle or on foot, if you have somewhere to hold the bags from your retail adventures! Talbot Street boasts over two dozen different shops, each with their own unique flare and collection of items. You can find apparel and accessories, jewelry and glassware, and kitchen delights like infused olive oils and chocolate bourbon barrel maple syrup! The options for dining are just as diverse as the shops. Complete with the natural choice of delicious locally sourced seafood, but also including Contemporary French American, Irish, and Italian cuisine. After a day of exploring and shopping, our adult visitors appreciate the trifecta of beverages made locally: St. Michaels Winery, Eastern Shore Brewing, and Lyon Distillery. These establishments are all within the same block, so it is easy to stroll from one glass to the next! There is surely something to please every palate during your visit. If you are passing through during the warmer months, a trip to Justine's Ice Cream Parlour to try something off the Famous Wall of Shakes is a must!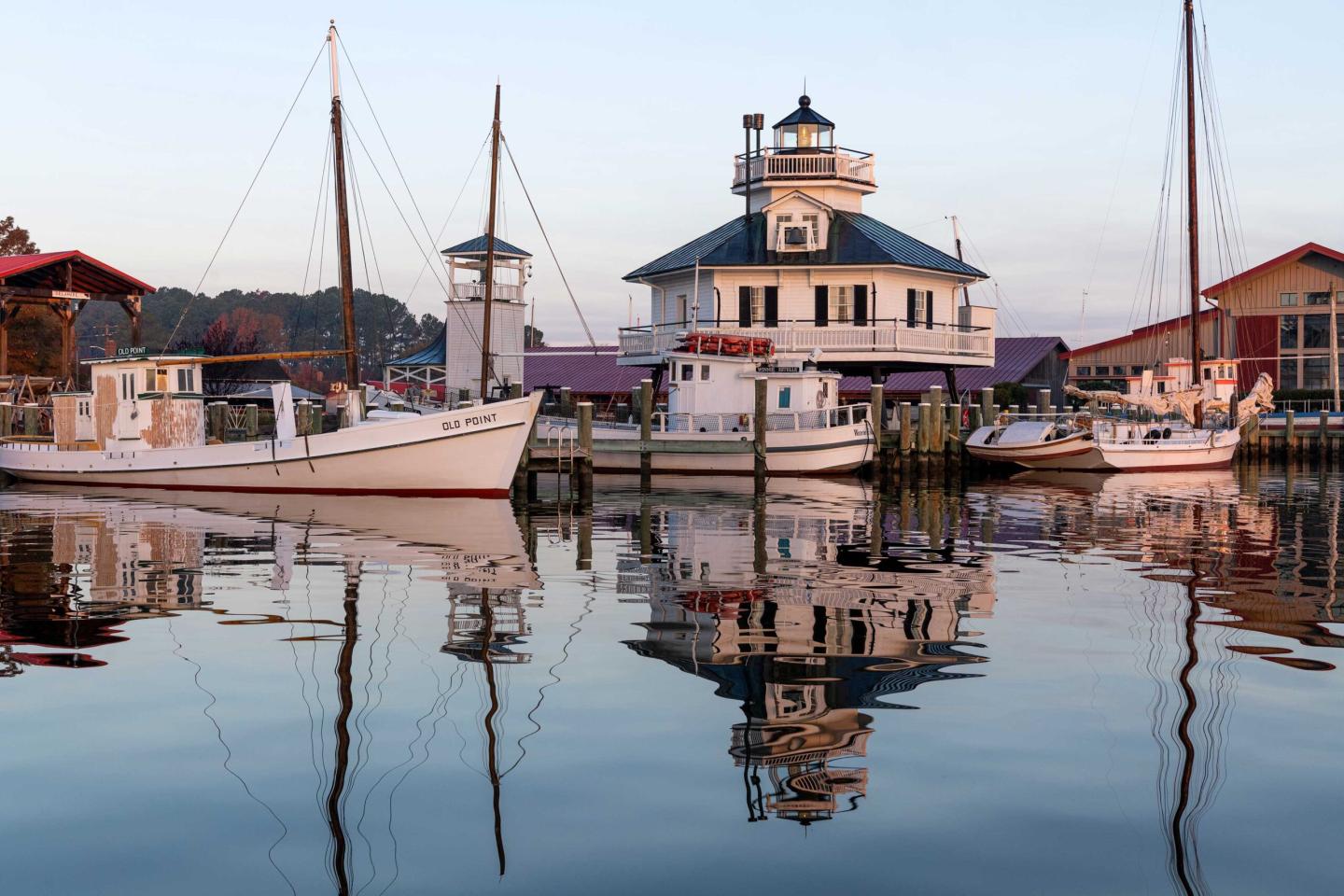 Theres always something to do in St Michaels
No matter what time of year you plan a trip to St. Michaels, you can always find something to see or do. Every month visitors can enjoy a festival or event like Chocolate Festival in March, WineFest in April, Summer Seafood Festival and BrewFest in June, Concours d'Elegance in September, Oyster Jam in November, and many more!
Just on the outskirts of this iconic town, on the shores of the Miles River you will find the hidden sanctuary that is Inn at Perry Cabin. Less than a mile from the center of town, there is something for everyone on these 26 waterfront acres. Enjoy an afternoon cruise on the luxurious and sporty Hinckley Talaria, Five Star. Watch the sunset from an Adirondack chair on The Pointe as you hear the gentle lapping of the water just below your feet. Experience 18 masterfully crafted holes at the Pete Dye-designed Links at Perry Cabin. Close your eyes and relax while you are enveloped in botanical bliss at the Spa. Participate in a variety of activities like Chi Gung, Sip and Paint, Firepit Trivia and S'mores. Whether for a couple's getaway, a retreat with friends, family, or coworkers, or a solo trip to recharge, you can experience a luxury visit at this historic resort.
There are so many reasons to plan a trip to this gem on the Chesapeake, and each of them come together to show just why St. Michaels is so special and why we can't wait to welcome you!