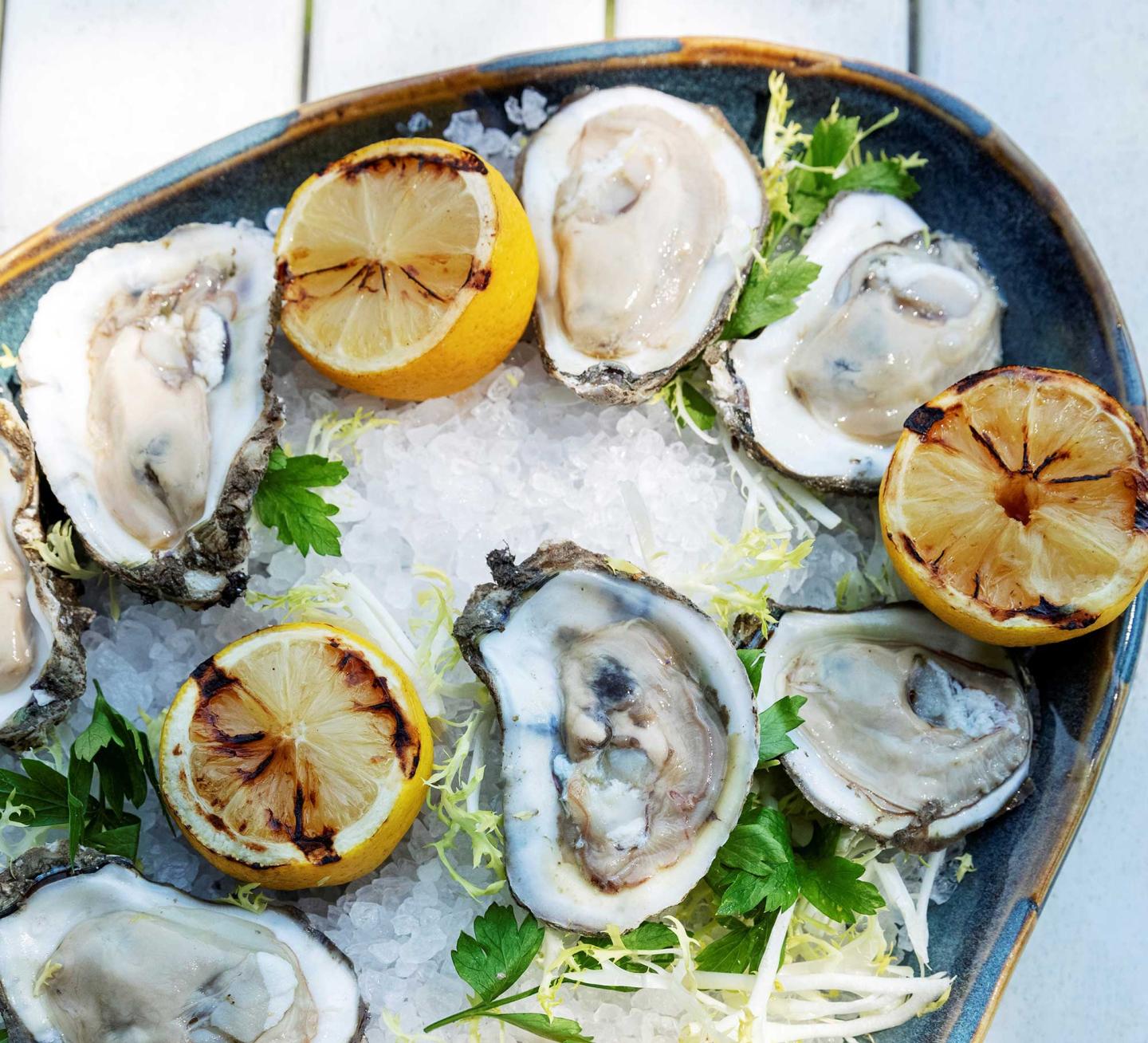 The Flavor of the Eastern Shore? Locally-Harvested Oysters
There's nothing more iconically Eastern Shore than seafood, harvested fresh from the Bay.
From simply prepared rockfish and flounder to our crab cakes - which are becoming quite well-known in the Chesapeake region - you're going to love indulging in the best the Bay has to offer.
But there's no finer way to enjoy St. Michaels and the Eastern Shore than to treat yourself to freshly harvested oysters.
Every oyster we serve at Inn at Perry Cabin travels no more than 12 miles and is harvested from Harris Creek or other nearby creeks and estuaries.
Sourcing our oysters so close to home helps to cultivate and support our community, and also enables the oysters to retain their fresh, delicious flavor.
Working with local harvesters also comes with other benefits, like seeing how oysters come to be. At Phillips Wharf, for example, guests are welcome to tour the oyster growing and harvesting operation and even harvest some oysters for themselves. If you're interested in getting a feel for the Eastern Shore, it's an experience you won't soon forget.
Of course, nothing beats sitting down and actually tasting the oysters. If you find yourself at one of our restaurants while they're in-season, we recommend ordering at least dozen to share and pairing them with a glass of white wine or bubbly recommended by our Sommelier. Enjoy!